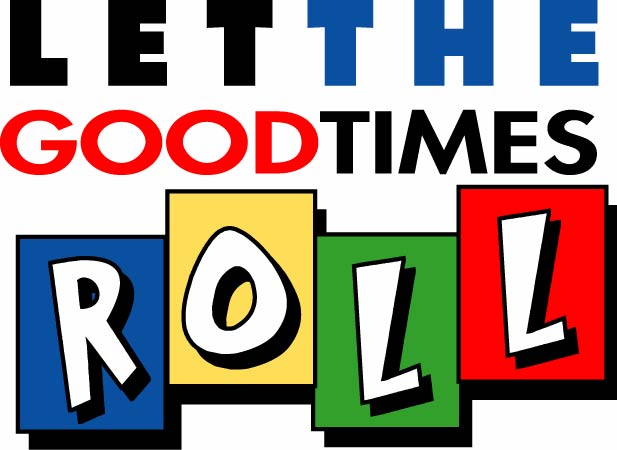 Good Times
So here I am, finally relaxing and kicking back a little bit since my last blog entry.  Of course, I had to get castrated to obtain some relaxing time, but that is another story that can be summed up in a few words, Kara and I don't want to have any more children.  Anyway, since I'm laid up for the weekend, I thought it'd be a great opportunity to talk a bit about the fun that we all had here last weekend.
First of all, Justin, I wish you could have made it out.  We had a good time and I think you would have enjoyed it.  Dan rolled in Thursday evening and actually made it to my house before I had returned from shopping for groceries and booze.  I know he said something on the podcast about putting me to work fixing his helis, but I don't think he was prepared for me to bring home that bottle of Macallan 12 year Single Malt Scotch.  I filled up a few well classes with that stuff and we decided to veg instead.  Friday was a bit depressing, as Dan and I were fired up to fly, but the weather was just crappy.  We played some halo, finished up the Macallan, worked on some helis and just looked out the window like lonely dogs looking at their owners driving away for the weekend.
By Friday evening Jessie showed up and brought his new copy of RealFlight 6.5, which we got all set up on his PC and used his transmitter to play it on Dan's iMac, which has a much larger screen.  RealFlight had a pretty nice feel to it, but it was a bit foreign with me being used to Phoenix.  The graphics are awesome and it's better than the older versions of RealFlight that I have tried.  Still, I think I'm going to stick with my Phoenix for now. 😉  After playing on the sim a bit Dan pretty much passed out and I got Jessie to catch up a bit by taking some shots.  I haven't had a chance to hang out with Jessie, Nick or Justin aside from at Funflys, so it was nice to get to know Jessie a bit and learn about him.  It's cool to hear how he approached RC Helis as a Senior Design Project for his high school.  He actually started the textbook correct way, with a sim, guidance (from Nick), patience, practice and perseverance.  Much later on Nick arrived from his long drive.  I was pretty tired and a bit drunk at that point, so I gave Nick the Maple flavored Crown Royal I saved for him and passed out so I would have some energy for flying the next day.  It sounds like Nick and Jessie stayed up a few more hours working on the helis, but I was sleeping like a log.
The next morning I we all woke up pretty early, I made us all some coffee and we hit the road to Deer Park.  It took less than an hour to get there from my house and we had to wait a little while at the gate for our friend and member of Barons RC Club, Lonnie, to show up and let us in.  Lonnie is a fellow RC Heli pilot who we met at Othello in May of last year (2012), and he is the member of Barons who has helped to make this whole RC Heli Nation Funfly happen.  Lonnie had warned me the night before that there would be some snow on the runway, but I thought "eh, there's no snow here in town, just a few minutes away, there can't be much snow up there."  I was wrong!  There was over a foot of snow up there, so we ended up flying off of the road instead of the un-shoveled flight decks.  Even though there was a lot of snow, we had zero winds and a bright sun, so a great day of flying was ahead of us.  We busted out the helis and started to fly.
One notable even was when Jessie crashed his 7HV, at which point I looked around for Dan, who was off using the bathroom.  I guess Dan caught the crash, but didn't seem as happy as I had expected.  All of the guys got some great flying in that day.  Jessie is a very talented pilot, nice and smooth, with deliberate moves and also has the confidence to fly really low.  As Jessie's mentor, Nick also flies very deliberately and has some awesome control.  Nick really takes the time to tune his machines to perfection and his flying is exciting to watch.  He does some amazing airplane strip long landings and put several marks in the snow from blade scrapes.  As for Dan, I tell you guys, he has come such a long way as a pilot, I cannot believe the progress in just under a year.  Dan came out to my place last year in April and was basically just flying circuits and didn't have much confidence as a pilot.  Since then he has taken some time to sim, took the Todd Bennett class, burned through numerous gallons of fuel, and has even gotten back to simming again.  It has really paid off, because Dan is now a 3D pilot and he's got full control of that heli.  Another one who joined us out there was my buddy Mathew, who is flying a Fusion 50 I sold him last year and is just tearing it up.  He's so talented, I really look forward to watching him grow as a pilot.  My flights weren't too notable, I did some flights on the Rush to get a feel for what needs to be tuned, flew some really old and crappy battery packs on my Fusion 50, and tore up the air with my Blade 300x and 130x.
After about 5-6 hours of flying the temps started to drop so we all packed up and made the trip back to my house.  We were all hungry by the time we got there, so I fired up the grill and made some burgers and sausages that were, I'm not gonna lie, pretty awesome.  We partied that night, drank some beer, took some shots, talked helis and about how awesome the day was for flying.  We all felt pretty lucky to end up with that weather in February.  While at the house, I did some tweaking on my Rush, Nick did some maintenance on Dan's nitro, and Jessie worked on his 7HV.  We all charged up batteries, and Dan pretty much sat there and bossed us all around.  We all hoped for a great day of flying the next day.
Next morning came and I cooked up a big breakfast for us before we headed to the field just around the corner of my house to do some flying.  We met up with some other local pilots, Stan and Jason.  We got some flying in, but unfortunately, the cold temps and the wind got the best of us.  There wasn't a whole lot of flying after we couldn't feel our fingers any more.  So that was about it for our weekend.  We went back to my house and talked helis for a few more hours.  Nick and Jessie hit the road for their long trips home, and Dan stayed back to get the show edited for the following day.  It was a lot of fun that weekend.  I enjoyed getting to know Nick and Jessie a little better, and I had a lot of fun chillin with Dan.  We're all really pumped about this funfly and I look forward to getting together with these boys to fly again.
-Deater