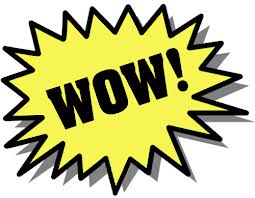 I am sad to say that my final funfly of the year is over but I think the next few weeks will be a welcomed break.  Of course I am talking about the Snohomish funfly as I am sure you heard us talking about the last couple weeks.  I had an awesome time at this funfly and it ended up being a huge learning experience for me as well.
To start I have never seen so many talented pilots at a single event before.  We had the entire amainhobbies flight team, Todd Bennet, Matt Botos, and Nick Maxwell.  I had never had the opportunity to see Nick Maxwell fly before so this was a definite highlight.  The level that these guys fly at was incredible.  I enjoyed watching these guys fly so much that when it came time to night fly I just kicked back, grabbed a drink and soaked it all in.
Not only did I get in lots of flying last weekend but I also learned a thing or two.  It is a pretty humbling experience when you go talk Nick Maxwell about setups and components used only to find out he is running less head speed and smaller components than you are.  It all of the sudden makes you question why you are running such a high head speed and using a huge ESC.  For the record Nick Maxwell flies his heli at 1980 RPM and uses a Castle Ice2 120HV…WOW!!   So I decided to try a little experiment to see how I like flying at a lower head speed.  The next time I get out to fly I am going to increase my collective pitch to 14 degrees and decrease my head speed to 2000.  Hopefully this will result in the same feel that my heli currently has but will give me longer flight times and the ability to fly smoother.
As always it was great to get the entire RCHN crew at the same event for the last time this year.  We are finally starting to figure out the whole live recording thing and turning it in a full-blown production.  Personally I really enjoy the live shows since there is so much interaction between the crowd, and us. Where usually it is just me in my room.  So be sure to listen to the 100th episode to hear all about our Snohomish experience.
As for the next couple weeks I think I am going to take a mini break from flying and really start hitting the sim hard again.  So if you guys are on Real Flight be sure to check online as I will be hanging out there a bit more.
-Jessie