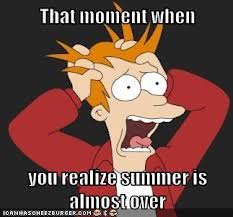 Where has the summer gone?  I swear it feels like the RCHN crew was just at Othello and kicking off the flying season.  Looking back this summer has definitely been the most fun I have had in this hobby.  I have had the opportunity to hang out with and meet lots of listeners and even progress with my flying.  This summer has been full of great memories and tons of good flying.  The best part is that we still have one more big event to go, Snohomish.  Hopefully I can get to meet some more listeners at that event, trust me guys if you can make it to Snohomish you won't be disappointed.
I have to say that for living in the northwest we have had a really good stretch of weather lately.  In the last four days alone I have managed to get in 50+ flights.  There have definitely been some ups and downs with my helis this summer as well.  As I am sure most of you have heard I was having some major issues with the nitro.  The worst part is that at the beginning of summer I bought 3 cases of nitro fuel and up until last weekend I just had too look at it every day.  If you listened to last weeks show you know that the nitro vibration was an easy fix, loose boom supports.  It is amazing how this hobby can humble anyone, trust me no one is immune.  But when it gets tough you have to push through it and continue on.  In this case I am glad I did, as last weekend I put about 2 gallons through my nitro and loved every flight!
As for the 7HV and the Warp they have been solid helis all summer.  Giving me consistent flight performance and being my go to helis.  At this point I am not even sure how many flights my 7HV airframe has on it but let me tell you…it can take a beating.
As for me I love being involved in the show and love getting feedback from the listeners.  If you got any questions about anything feel free to shoot me an email.  I am also going to be hanging out in the chat box more so you can also catch me there.  Now get out there and do some flying as summer isn't over yet!
-Jessie