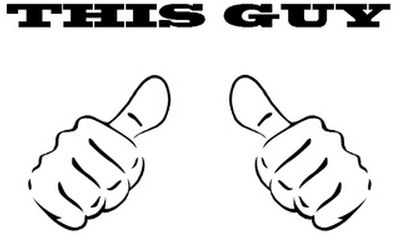 So, wow…the season is almost over already and I feel like I've just gotten back to my "happy place." As you guys know, I've had some baaaaaaaaad luck and not many opportunities to fly lately. That, of course, has earned me the title of "No Fly" or "Sir Crash-a-Lot" or "Mr. Rolodex"…you name it, I've been called it! 🙂 No worries…I've got thick skin and I know it's all in good fun.
Well in the last few weeks, I've actually been able to break away from life a bit and fly. Yep! It's true…If my count is right, I'm at around 60ish flights in the last few weeks. I got 35 at the Snohomish fun fly this last weekend and then around 25 additional flights in the few weeks prior to the fun fly.
Speaking of Snohomish…OMG! First off, thanks to all the listeners who ACTUALLY believed in my ability to get more than one flight in. The thread in our forums was great and really made me laugh. In fact, I got a number of people come up to me at the fun fly and ask what I'm up to so far so that they could keep tabs and post updates! 😀
Secondly, Snohomish was amazing, as always…I got there at around 10AM on Wednesday and basically stayed until the wee hours of the morning each night until Sunday. Here's the tally for all to see:
35 flights on gas, nitro, and electric helis
1 gallon of nitro
1 gallon of gas
1 CC160HV explosion in my face (rebuilt next day and flying again)
1 crash due to an anti-rotation pin breaking off of the swash mid-flight (rebuilt next day and flying again)
2 taco'd packs because of the anti-rotation pin failure
1 dumb-thumb on my second-to-last flight of the fun fly because I had a momentary lapse of intelligence
Tons of grass and weed-cutting… 

And what's all this about new helis?! Well as you know, Nick and I have been on contract with Miniature Aircraft to design the Whiplash 700EX and, as a result, we've been doing a lot of prototype testing. Sometimes when you're prototype testing, you don't get to fly how you'd like or when you'd like because you're either doing specific stuff to test a certain aspect of the design or you're waiting for new parts to come in so that you can continue testing. As such, I needed a "basher" heli that I could fly for fun while I'm in between 700EX test flights. Enter the Compass 7HV. Why? It's a damned nice design that I respect and appreciate…simple, clean, light-weight, and robust. It flies great and looks equally good…oh, and parts are relatively inexpensive. That's it in a nutshell.
The Goblin 700 came home with me from Snohomish (Thanks to Ken @ Lower! Heli) for three main reasons:
1. I want to find out what all the hype is about for myself.
2. You can never have too many electrics.
3. Nick, Jessie, Kayla, and Ken wouldn't stop hounding me to get it! Damned peer pressure bullshit! 😉
Ok, back to topic…why am I in my "happy place" again? It's simple…I've finally gotten back to flying semi-consistently, I've gotten the opportunity to hang out with some new heli friends at Snohomish, I've been able to reconnect with some of my old heli friends at Snohomish, we brought our A-Game at the Snohomish live show, I feel like I'm actually starting to progress again and can see a light at the end of the tunnel in terms of being able to fly the way I want to, I'm settling the last bit of business on Nick's and my first professional foray into the hobby with Min Air through our company Novel Innovations, and seeing people like Nick Maxwell, Leon Luke, and Devin Leblanc fly last weekend has put fire back into my belly about hitting the sim and gittin' 'er dun!!!
So, who's back?! THIS GUY!
– Justin