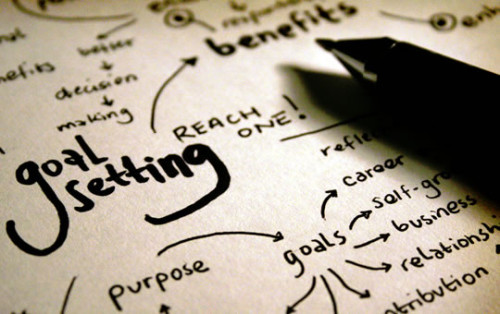 With everything that's been going on and with all the crappy weather here in the PNW, it's really been a challenge to find time to fly lately…and it's killing me! 🙁 On top of all this, I've been struggling to actually be productive during the few sim sessions that I can force myself to endure. This needs to change though…you know why? Because the season is threatening to start very soon and I can't be caught off my guard.

My goals this seasons are multiple and diverse. Not only do I want to fly more than last year (and let's face it, that won't be very difficult), but I want that flying to focus on quality, not just quantity. I used to think that it didn't make a difference what I was doing as long as I could say I got 20 flights in last weekend, but that couldn't be farther from the truth. Even if I only get five flights in a given week, I want to be able to look back on those five flights and feel like I have accomplished something. In order to do this, I'm trying to get myself into more of a routine. The first flight is always going to be basics…all four flight directions in slow and precise fashion, slow pirouetting maneuvers, controlled and stationary piro-flips, etc. Everything needs to be intentional and deliberate, in control of the model rather than the opposite.
In addition to that goal, I want to develop my personal style more than I have previously…I think a lot of people in this hobby are so dazzled by the amazing flying of the pros that they try to emulate this without asking themselves whether that's really them or whether they're truly capable of it. I'm not interested in falling into the trap anymore. I enjoy watching all styles of flying, but I have a very specific vision of what I want mine to be and I hope to bring that vision to life this season.
Another goal of mine is to get one of my helis flying on larger than 700mm blades…750-800 is the goal. Why? Just because I want to see what it's all about and whether it's worth the extra cost. My gut says that 750 is really where it's at, but we'll see.
I've also got some "super secret squirrel" projects going on that I'm pretty excited about and I want to be able to be successful at these…this is one that is personally very important and special to me, but that I can't really say anything about at the moment. Maybe later…
Finally, I want our RCHN fun fly to be as good as could ever be expected for a first-year fun fly…a true RCHN-style event with everything working out as planned and everyone enjoying themselves in a stress-free, drama-free, friendly environment. I'm personally not worried about this one because we don't do stuff half-ass, so it's going to be great or it's not going to be at all… 😉
– Justin