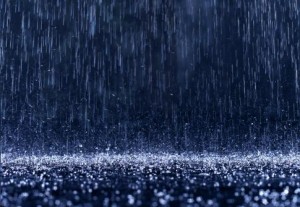 The last week has been huge for me in this hobby.  So much has happened in such a short time.  Of course I am mostly referencing the recent sponsorships that I have gotten.  Before last weekend I really had no plans of trying to get or getting any new sponsors, I was completely content with my Compass field rep position. Last weekend at the field I had the opportunity to get in a whole day flying with Nick.  We were really working on perfecting our video shooting skills.  To make a long story short we got some really good video of me flying , which in turn lead to a pretty sweet video.  The right people saw this video and before you know it I am a Compass Team Pilot, a Scorpion Team Pilot, and a Gens Ace Field Rep.  The cool thing is these are all of the brands that I have been flying since I first started in this hobby.  I am confident in each and every brand since I have hundreds of flights using each of their products. 
Now for some of the bad.  This week I have been at home in Bellingham, WA, since I have the whole week off from school for Thanksgiving.  Of course I had big plans of going to the field everyday and getting in as many flights as humanly possible in this week.  I finally have the nitro all rebuilt and ready to break in, and the iKon is all installed  and programmed on my 7HV.  I also had the chance to wrench with Nick for the night he gave me a crash course on how to program my new 8FG.  But nearly every plan has been ruined by this dang rain.  I swear I wake up in the morning to rain, and right about the time it's starting to get dark the rain will finally let up.  It is taunting me.  As of right now I have three days left of my break and I have not had a chance to get in a single flight. 
Now to talk a little but about last episode.  We knew that this episode was going to get some people fired up and rightly so, but we said what needed to be said.  Here at the Nation we really pride ourselves about "keeping it real."  If a product is sucks we will be the first to tell you.  
Well guys there you have it.  Along with no flying and lots of sim time that pretty much sums up my week.  Be sure to look for some flight reports on the iKon coming very soon, if the rain ever stops.  LOL
 -Jessie