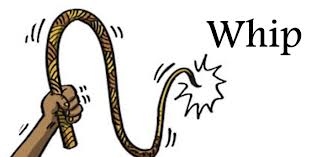 You might have guessed from Episode 86 we had a really good time at Othello!  It was an awesome event, and i look forward to it every year.
On the other hand, it just make me even more excited about our own funfly in Deer Park WA this coming June.  Man did it approach fast!  Here we are and me and the guys are going over all the final little tasks that need to be completed, and at times it feels a bit overwhelming.  I never realized how much goes into putting one of these events together.  I have a deep respect for  guys like Bill Peirce, that make it look so effortless.
All of us here at RCHN have decided its whip crackin'  time.
Time to go over all the little details,  I asked Justin at Othello if he was nervous, he simply said… "No"   Justin was the project manager for this event and if he is feeling good about where we are…  I think we might be ready!
I am looking forward to meeting all of our friends that show up, and man the show we plan on recording will really be fun.  If you make it out.. please stop by and say hi.. you cant miss me .. ill be riding big blue around all weekend.
See ya the first annual funfly!
-Dan