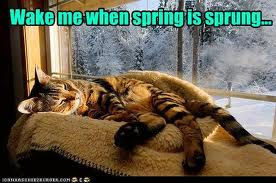 Well March is upon us..  This past weekend we saw the best day of the year.. pushing 62 degrees and although it wasn't exactly sunny,  we had those high thin clouds that let the warm sun through and it was just a spectacular day.
a few gallons of nitro and some of the best flying I have ever done, I just could not be more happy with how my flying is progressing.  Nick and Jessie really gave my heli a good once over.. i don't want to get into that.. because I really went into that whole story on episode 75.  I am happy to report that my 700 is flying better than it ever has
Oh man.. we have some big news about out funfly.. you have no idea who much I want to tell you right here and now what that is.. but i cant because the show is not out yet..  HUGE!!! I can not wait.
RCHN is becoming more than I ever imagined it would become.  I know I dont tell the guys this enough, but I just really am pleased with what they have helped me turn RCHN into.  This could not have been possible without them and even when I express my concerns or anxieties, they are like pillars and they keep me focused.  So thanks guys I dont think you will ever understand how much you all mean to me.
I am really looking forward to this summer, I cant wait to see how my flying progresses this year.
-Dan