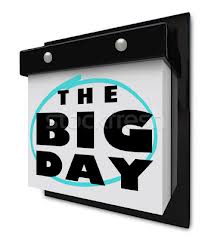 Its Sunday afternoon Nick and Jessie are headed home.  I am hanging out at Deaters place getting ready to edit Episode 74.  The only thing that would have made this weekend better is if Justin could have made it out as well.    We headed out to Deer Park, WA to take a look at the location of the upcoming RCHN funfly.   Man we could not have landed a better place to host this event.
So image a flight line that is 2.230 feet long and the flight line is 150 feet of paved unused runway!!  230 Feet of pits in the center with shade and picnic tables, room for vendors and for us to set up a cranking PA system, plenty of room for demos, various competitions, and after all that still enough room to allow even the most timid among us to go to the far end of the flight line and have plenty of room to fly.   TONS of room for RV camping, out of way location that will enable us to have a great time without disturbing anyone in the area.
Keep picturing it.. cause there is more.. now imagine two light towers on Friday and Saturday for incredible night flying, plenty of music .. Now  all that sounds great and I cant wait for that but there is one more part that really is getting me excited about the big day…
We are gonna have a fantastic area to record a LIVE show right in the middle of the flight line, room for people to grab their coolers and a chair and get a chance to see how we do the show live!!  We are gonna have live mics for you guys in the audience come up and introduce yourself, and hopefully make some fun of us..
This funfly is really gonna be a fantastic event.   I am excited to see how many show up for the first year.. and to watch it grow in coming years.  Here is the cool thing about this field also..  there is PLENTY of room for growth.  The Barons RC club is very supportive and really followed through with some requirements we had to make this happen.. Its gonna be amazing
KDE direct is gonna be there, Lower Heli.com is gonna be there.. we are talking with a few other retailers/manufacturers that are interested in coming out.  Also we are currently talking with a few very high profile pros trying to figure out a way to get them here as well.  We can not forget pinion … how cool is it, that he is showing up as well.
All in all i am really looking forward to the big day… the weekend of June 14th.